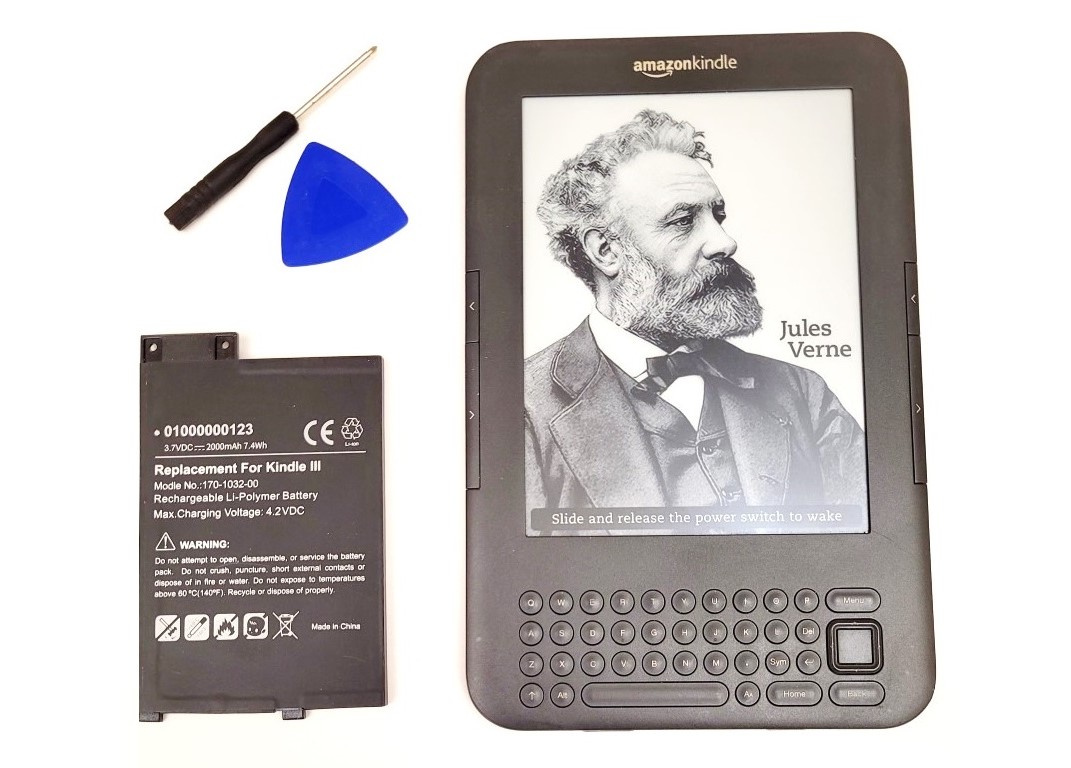 Kindle Keyboard Battery Replacement Guide (Model D00901)
The Kindle Keyboard is one of the earliest Kindles made my Amazon. Because of this, the main problem you will run into is poor battery life. Follow this simple Kindle Keyboard battery replacement guide, and your Kindle should be up and running again soon.
You will need the following:
Plastic pry tool and Philips #00 screwdriver (this will come with the above battery kit)
Here are the basic steps.
Remove the back cover using a pry tool
Unscrew the two screws that hold the battery using a Philips #00 screwdriver or equivalent tip
Lift out the battery and replace it with the new one
Reassemble the Kindle
Read further for a more detailed guide with photos for each step.
How to Replace a Kindle Keyboard Battery
Using a plastic pry tool, insert it in between the edge of the back cover and the Kindle frame to remove the back cover.
Do not pry on the page turn keys, or you will damage them. Do not Insert the pry tool too far, or you could damage the flex cables.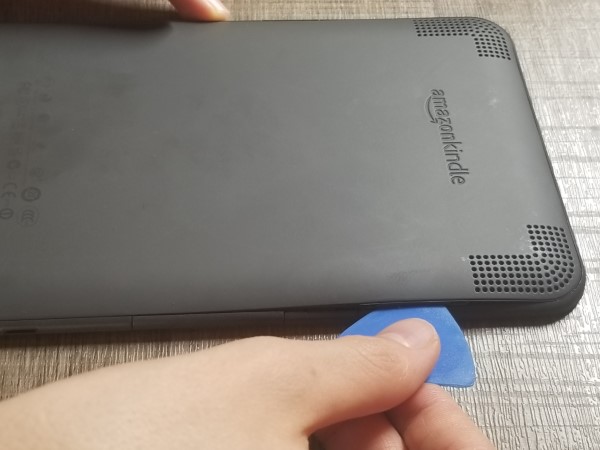 Once you have loosened enough of the back cover, use your fingers to pry the cover loose. You might have to apply a bit of pressure, but the back is stronger than you would think.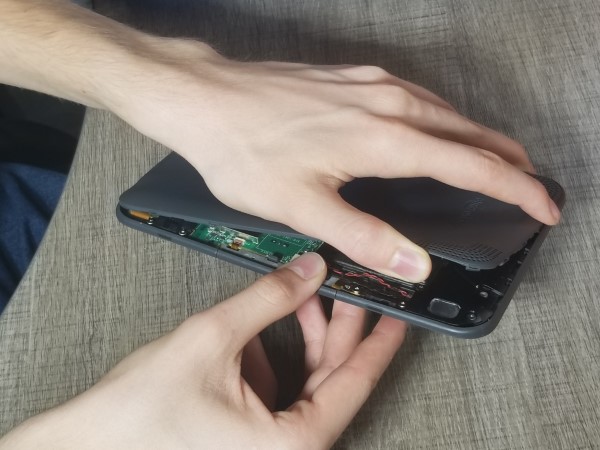 Using a Phillips #00 screwdriver remove the 2 screws securing the battery.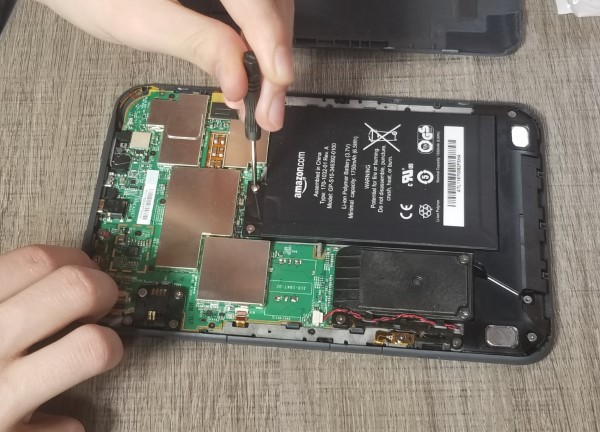 Then lift up on the battery to remove it. There will be two washers beneath the battery by the screw holes. Make sure they are still there when you install the new battery.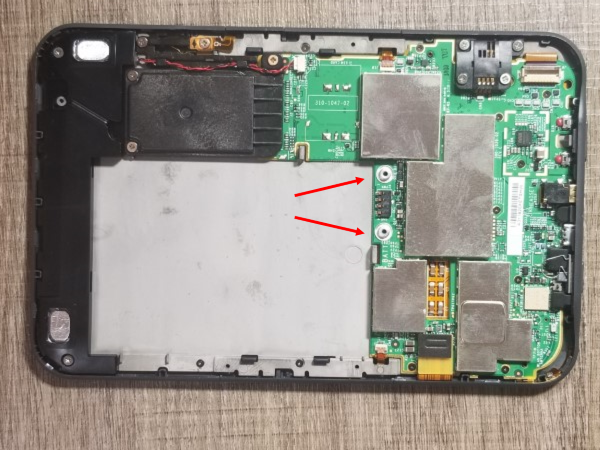 To install the new battery, insert the bottom of it first, and then put the battery in place.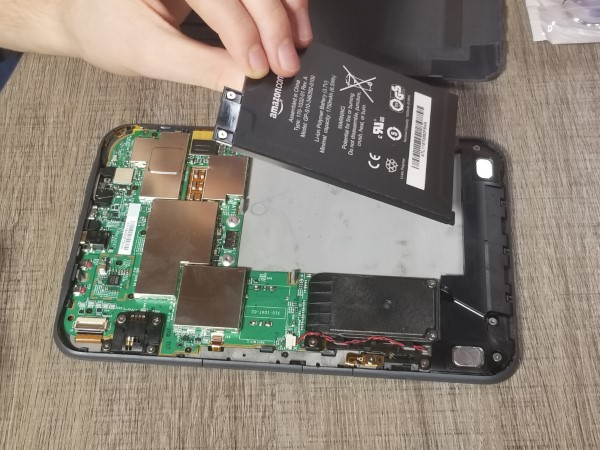 When reinstalling the back cover to reassemble the Kindle, insert the bottom first and then press it in along the sides and top.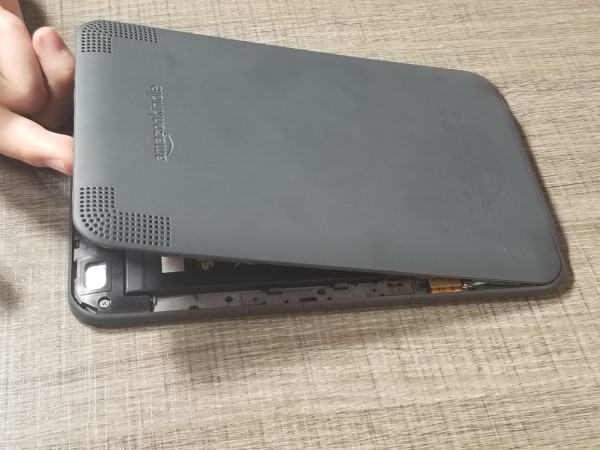 That's it. Your Kindle should be ready to go. If for some reason it doesn't work, try doing a hard reset by pressing the power button for forty seconds. That often fixes any problems it might have.
We hope you found this Kindle Keyboard Battery replacement guide useful and that you were able to get your Kindle back in good working order.